Helpful Links
Websites For Adults
Websites For Kids
Help For Friends and Families in Need
Tips to Prevent Stress on Special Events
Overwhelmed? Help is Available
Fun Events for Kids
---
Websites for Adults
Great website that addresses health related issues and their emotional impact for children and adults:
https://www.health.com/health/
Official website of Delaware's Department of Services for Children, Youth and their Families:
https://kids.delaware.gov
Excellent resource for adults to learn about children's health by the National Institute of Health:
https://www.nlm.nih.gov/medlineplus/childrenshealth.html
Red Cross Article on helping children deal with trauma:
https://www.redcross.org/services/disaster/keepsafe/childtrauma.html
Websites For Kids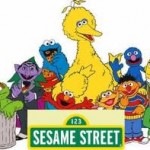 A wonderful website by Sesame Street, with all the lovable Muppet characters. It has games and videos. Kid friendly themes such as numbers, colors, and concepts like "sharing" will rotate each day:
http://www.sesamestreet.org
Fun and engaging website for kids to learn about their own health:
https://kidshealth.org/index.html
National Geographic's kid's site with fun, educational info and interactive games for children. An exciting way to learn about our world!
http://kids.nationalgeographic.com/kids/
A great kid-friendly search engine. Developed by the popular adult Yahoo! site, it's a safe place for children to look for information and has a great list of age-appropriate reference links.
https://kids.yahoo.com/
The best search engine that answers simple kid questions like, "What causes hiccups?" by Ask Jeeves:
https://www.askkids.com/
This is a reference source that has kid-friendly facts and articles on many topics. The award-winning site also has loads of interactive tools that encourage kids to improve their academics.
https://www.factmonster.com/
This is an easy navigation website by PBS Kids for first-time Internet users. There's also an extensive resource section for parents and teachers. The activities and games on this award-winning site feature characters from kids' favorite TV shows, such as Clifford, Barney and Oscar the Grouch.
https://pbskids.org/
Delaware.gov Kids Page:The state of Delaware provides this great website just for kids. Includes things to do, homework help, state kids sites and more!
https://www.delaware.gov/egov/portal.nsf/portal/kids/
Help for Friends and Families in Need
Please visit the following websites for more information on food, clothing, emergency assistance and much more.
Catholic Charities – offers a thrift center with clothing, furniture and other household items; rent/mortgage, prescription and energy/fuel assistance; food distribution, emergency food and much more.
https://cdow.org/ccgethelp.html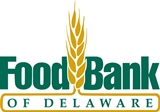 Food Bank of Delaware – offers a variety of programs for those in need of food, including the Mobile Pantry and The Market (located at the Catholic Charities Thrift Store.)
http://fbd.org/
Goodwill Industries – offers various career and family services in addition to thrift stores across the state. https://goodwillde.org/ (click on "Services")
Ministry of Caring – operates a Distribution Center for clothing and furniture needs; provides emergency shelters/housing; serves meals at three locations in New Castle County daily through the Emmanuel Dining Room and more.
https://ministryofcaring.org/
(click on "Services")
Salvation Army – operates a Needy Family Fund, for those who do not receive state assistance; Good Neighbor Energy Fund; emergency housing; and holiday assistance, including toy donation, food vouchers and other services.
https://salvationarmydelaware.org/ (click on "Programs")
Sunday Breakfast Mission – operates a Men's Shelter, Women & Family Shelter, and a Thrift Store (Strollers & car seats are available on a first come – first serve basis.); provides community meals, clothing, food boxes and furniture. https://sundaybreakfastmission.org/programs.php/
Service Centers in the State of Delaware: contact for emergency services, individual and family services and community services.
For a list of locations go to: https:/dhss.delaware.gov/dhss/dssc/ofclocations.html/
For a list of services go to: https:/dhss.delaware.gov/dhss/dssc/services.html/
Marine Toys for Tots Foundation – provides holiday toys for needy children. Go to the website: choose your location and fill in the Family Toy Request Form.
https://toysfortots.org/donate/toys-city-county.asp/
Many churches, civic groups and other organizations have food closets, clothing and other assistance. Please check Delaware 211 Online Guide to Human Resources website at: https://delaware211.org/ for additional assistance in your area.
This video is a glimpse into the painful world of foster care. It is not uncommon for a foster child to move 5, 10, 15, and up to 20 times from foster home to foster home.
Tips To Prevent Stress on Special Events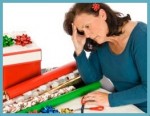 A special event can be a busy time with many demands of friends and family – shopping, parties, cooking, cleaning, etc. These times can also be a reminder that there may be a lack of people to share a special time. A celebration can often bring stress and depression, and it's no wonder. With some practical tips, you can minimize the stress.
Take Control of a Special Event
When stress is at its peak, it's hard to stop and regroup. Try to prevent stress and depression in the first place, especially if a similar event has taken an emotional toll on you in the past. Learn to recognize your triggers, such as financial pressures or personal demands, so you can combat them before they lead to a meltdown. With a little planning and some positive thinking, you can find peace during these special events.
Fighting Stress of a Special Event
1. Acknowledge your feelings. If someone close to you has recently died or you can't be with loved ones, realize that it's normal to feel sadness and grief. It's OK to take time to cry or express your feelings. You can't force yourself to be happy just because it is a celebration. The event does not banish reasons for feeling sad or lonely; there is room for these feelings to be present.
2. Reach out. If you feel lonely or isolated, seek out community, religious or other social events. They can offer support and companionship. Volunteering your time to help others also is a good way to lift your spirits and broaden your friendships.
3. Be realistic. Try to set realistic goals for yourself. Be realistic about what you can and cannot do. The celebration does have to be perfect or just like last year.
4. Leave the past in the past. Life brings changes and it is helpful to enjoy
each season in its own way. As families change and grow, traditions and rituals often change as well. Choose a few to hold on to, and be open to creating new ones.
For example,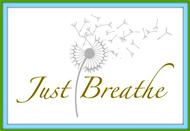 if a close relative or good friend can't come to your event, find ways to celebrate together, such as sharing pictures, emails or videos.
5. Keep expectations manageable. Organize your time and pace yourself. Make a list and prioritize the important activities. Remember it is a time of sentiment and activities can be spread out to lessen stress and increase enjoyment.
6. Spend time with supportive and caring people. Reach out and make new friends or contact someone you have not heard from. Try to accept family members and friends as they are, even if they don't live up to all of your expectations. Set aside grievances until a more appropriate time for discussion. Be patient if others get upset or distressed when something goes awry – chances are they're feeling the effects of holiday stress, too. Limit the time you spend at stressful events. If a party is stressful, you don't need to stay the entire evening – you can visit for an hour and leave.
7. Stick to a budget. Before you go gift and food shopping, decide how much money you can afford to spend. Then stick to your budget. Don't try to buy happiness with an avalanche of gifts. Try these alternatives: Do something for someone else. Try volunteering some time to help others. Donate to a charity in someone's name, give homemade gifts or start a family gift exchange.
8. Plan ahead. It helps to organize your time and pace yourself. Make a list and prioritize the important activities. Set aside specific days for shopping, baking, visiting friends and other activities. Plan your menus and then make your shopping list. That'll help prevent last-minute scrambling to buy forgotten ingredients. And make sure to line up help for party prep and cleanup.
9. Learn to say no. Saying yes when you should say no can leave you feeling resentful and overwhelmed. Friends and colleagues will understand if you can't participate in every project or activity. If it's not possible to say no when your boss asks you to work overtime, try to remove something else from your agenda to make up for the lost time. Think about what you can handle and take care of yourself.
10. Don't abandon healthy habits. Don't let this special event become a free-for-all. Be aware that excessive drinking will only increase your feelings of depression. Overindulgence only adds to your stress and guilt. Have a healthy snack before a special party so that you don't go overboard on sweets, cheese or drinks. Continue to get plenty of sleep and physical activity.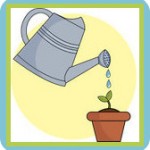 Often, things don't seem so bad after a good nights sleep.
11. Take a breather. Make some time for yourself. Spending just 15 minutes alone, without distractions, may refresh you enough to handle everything you need to do. Take a walk at night and stargaze. Listen to soothing music. Find something that reduces stress by clearing your mind, slowing your breathing and restoring inner calm.
12. Seek professional help if you need it. Despite your best efforts, you may find yourself feeling persistently sad or anxious, plagued by physical complaints, unable to sleep, irritable and hopeless, and unable to face routine chores. If these feelings last for a while, talk to your doctor or a mental health professional.
Overwhelmed? Help is Available
Crisis lines are available now.
Crisis lines handle a lot more than just suicidal calls during the a special time or holidays. There are a lot of people that are lonely & having a difficult time that just need to hear a voice of encouragement & support. If you're one of them, you can call the following numbers for help:
Teens can talk or text other teens for help at this California based hotline.
Call 800-852-8336 or text TEEN to 839863 between 8:30pm – 12:30am each night.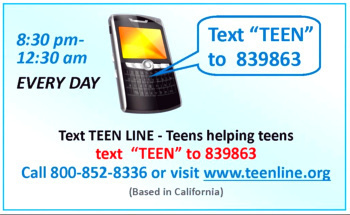 https://www.teenlineonline.org/
Delaware hotline for teens by teens on Fri, Sat & Sun from 5:30-9:30pm.
Call 855-517-1500 or visit https://www.delteenspace.org/
Call: Contact Lifeline at 1-800-262-9800 or visit https://contactlifeline.org/
Feeling lonely or in crisis? Suicide hot line 1-800-273-TALK (8255)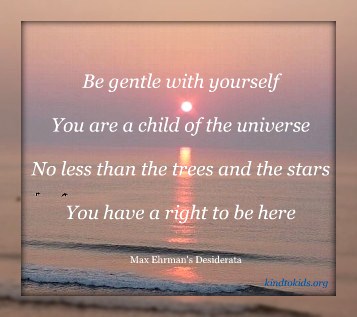 Please take care of yourself. We send you good wishes of peace and love.
Josh Groban sings in concert, "Don't give up… You are loved."
Information on stress adapted from: https://www.mayoclinic.com/health/stress/MH00030; https://mentalhealth.about.com/od/familyresources/a/hoildaysichel.htm
Fun Events for Kids
A.C. Moore – Dover and Wilmington locations – Free monthly crafts/events for kids. Check website for more info. http://www.acmoore.com/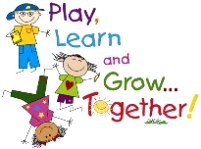 Barnes & Noble – Check website for story times and other free events. http://www.barnesandnoble.com/

Biggs Museum (Dover, DE) – Admission always free. Special fun and educational events for kids. https://www.biggsmuseum.org/

Brandywine River Museum – Free each Sunday from 9:30am – Noon.https://www.brandywinemuseum.org/

Brandywine Zoo – Free "Zippity Zoo" days and family fun nights . See online calendar for dates and details. https://www.brandywinezoo.org/

Christiana Mall
Calendar of Events includes free programs for kids.
https://www.shopchristianamall.com/events
Delaware Art Museum
Admission is free on Sundays,Noon – 4pm. Sometimes includes arts & crafts, etc.https://www.delart.org/visit/visit_info.html/

Delaware Children's Museum
Monthly Community Access Night, 5 – 7pm, $2 each.
https://www.delawarechildrensmuseum.org/

Delaware Museum of Natural History
Check calendar for special offers for children and families.
https://delmnh.org/calendars.php
Delaware Public Libraries
List of all public libraries in Delaware. Search individual library websites for ongoing free programs for children. All have story times.
https://www.publiclibraries.com/delaware.htm
DuPont Environmental Education Center – Operated by Delaware Nature Society.
Features Botanical Gardens with tree sculpture – Hoot's Hollow.https://www.delawarenaturesociety.org/

The Grand Summer Children's Theater
Suggested donation $5, however donation is waived for those who cannot afford it. https://www.thegrandwilmington.org/Education/SCT
Michael's Arts and Crafts, Dover, Newark and Wilmington locations. – Free monthly crafts/events for kids. Check website for more info. https://www.michaels.com/

Music School of Delaware – Ongoing free programs for children. Check website for more details. https://www.musicschoolofdelaware.org/

World Café Live – Wilmington
Check out the Kids Shows – there are occasional free shows for children.
https://queentickets.worldcafelive.com/eventcategory.asp?c=9
MORE TO COME!