CARE Package for Foster Children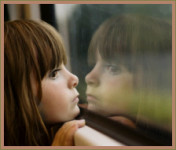 Children coming into foster care are scared.
It is easy to help, & you can make a difference. $15 covers the cost of a CARE package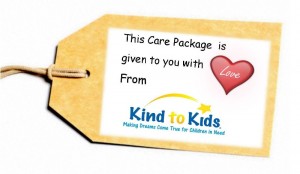 Kind to Kids
will distribute toys and books to children who come into foster care.
.
If you know someone who has recently come into foster care, contact us and we can drop off a wonderful care package.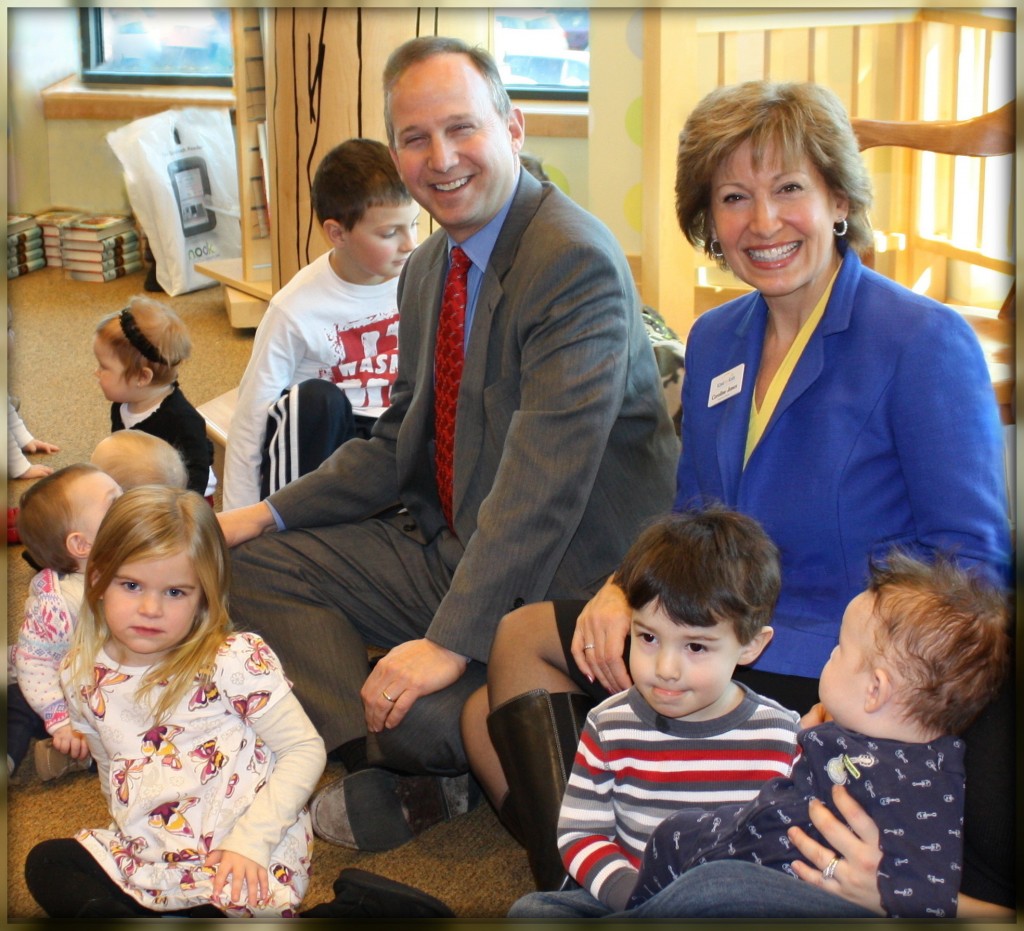 Governor Markell supports Kind to Kids Holiday Book Drive for foster children
Our Grantors & Supporters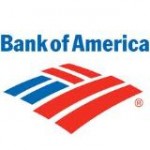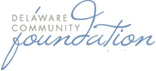 Recipient Agencies
Kind to Kids is pleased to offer opportunities to recipient agencies that serve underprivileged children within our community. We work with all state agencies that serve foster children, and over 40 nonprofit agencies that serve children and families in poverty throughout Delaware. Recipient agencies receive tickets at no cost to area events and attractions for children in need.
Member recipient agencies include:
Delaware's Division of Services for Children, Youth and Families
Delaware's Department of Health and Social Services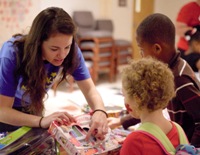 Delaware's Department of Education
Delaware's Division of Family Services
Family Court of Delaware
Children's Choice
Ministry of Caring
Salvation Army
YMCA
YWCA
Urban Promise
West End Neighborhood House
Latin American Community Center
St. Michaels Nursery
Hilltop Lutheran
Hicks Anderson Community Center
Nativity Preparatory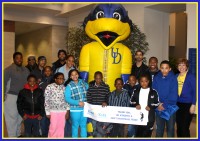 Serviam Academy
Big Brothers/Big Sisters
Boys and Girls Clubs
Girl Scouts
Kingswood Academy
Peoples Settlement
Dare to Care
Child, Inc
Children & Families First
Coverdale Crossing Community Center
Murphey School
Faith Victory Church
inner city church youth groups
and many more!
Becoming a recipient agency is simple to do.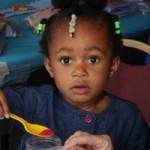 Just fill out the registration form below.
We ask that all agencies agree to utilize tickets the way in which they were intended, and respect the opportunity that the tickets allow. Each agency will be responsible for transportation and ensure that the children have an appropriate level of supervision. Please email administrator@kindtokids.org or call (302) 654-5440 for additional information.
[contact-form 1 "Contact form 1"]
Terms and Conditions:

.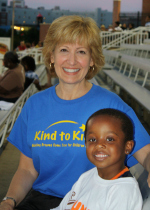 Caroline Jones
President & Founder
Welcome & thank you for your interest in helping children in need!
.
Halloween Hoopla 5K Walk/Run Sat, Oct 25, 10 am Run in costume to help children in need!
.
Click above poster to register!
------------------------------------------------
To sponsor,
Halloween 5K Sponsorship Info
Your support and sponsorship impacts the lives of our most vulnerable children.
----------------------------------------------------------
To register by mail,
Halloween 5K Registration Form, 2014
.
.
.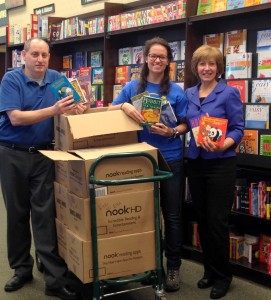 Barnes & Noble, Christiana Mall, donates 5,700 books to Kind to Kids for foster children. Thank you for brightening the lives of children in need!
.
.

.
Kind to Kids delivered toys and books galore to children in foster care across the state of Delaware. Thank you to our supporters for your kindness!
.
.
.
.
.
Kind to Kids code#
12694
.
Your donation helps the children!
.
.
Changing Lives

.
Kind to Kids has sent
over 7,000 children
to events worth
over $100,000
in ticket costs.
.
Visit us on facebook
Kind to Kids
facebook.com/KindtoKids
.