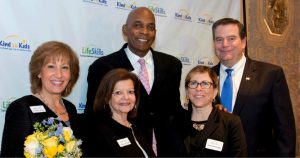 Kind to Kids Team
Caroline Jones, Jeanette DeBright, Dawn Manley and Tom Stevenson join the community in celebrating five years of serving children in need.
____________________________________________________________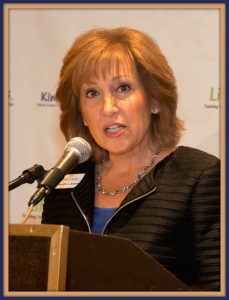 Caroline Jones, MHA
President and Founder
President and Founder of Kind to Kids, Caroline is a Court Appointed Special Advocate (CASA) with the Family Court of Delaware where she serves children in foster care and testifies on their behalf. While working with children who are victims of abuse or neglect, she learned that they do not have the opportunities, skills, or experiences that children from a stable home receive.
Caroline previously was principal of a strategic planning consulting firm specializing in nonprofit organizations such as United Way of Delaware. Prior, Caroline was a Practice Administrator for a large physician group. Early in her career, she enjoyed her work as an intensive care unit nurse at Georgetown Medical Center. She has a Masters in Health Administration from The George Washington University and a Bachelor's of Science in Nursing Degree from Villanova University.
Committed to children's causes, Caroline serves on a number of agencies: Vice President- Friends of CASA Board of Directors, Kids with Confidence Advisory Board, Community Youth Partnership Board, subcommittees related to children's issues, and a Wilmington Rotary member. She is an active public speaker on child advocacy and recent delivered the Tatnall High School Commencement address.
Kind to Kids Foundation began as a Jones family venture in 2008, and the entire family is active in the organization. Caroline's husband, Mark, is an advisor and active board member. Her children, Chris and Catherine, are the co-founders of the organization.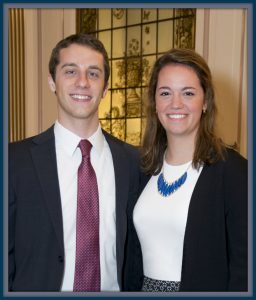 Christopher Jones and Catherine Jones
Co-Founders
Chris and Catherine are the cofounders and creative spark for Kind to Kids. While at a Delaware sports event, they saw large groups of empty seats around the stadium. They realized the seats were a wasted opportunity and asked, "Why can't they be given to foster kids and children in poverty?" It was a pivotal question – and the start of Kind to Kids.
Thanks to Chris and Catherine's hard work and enthusiasm, Kind to Kids has provided wonderful events to over 10,000 children and donated over $150,000 in event opportunities to foster children and children and families in poverty since our inception in 2008.
Chris is a Manager of Corporate Strategy for Beacon Health Options, and graduated from Villanova University School of Business. He is instrumental in growing the organization through strategic initiatives. Chris advances the mission through effective planning and collaboration with corporations, government agencies, and nonprofit organizations.
Catherine is a graduate of St. Joseph's University in sociology and international relations, and is currently teaching abroad in Madrid, Spain. A recent recipient of the Jesuit Honor Society's prestigious Magis Award, Catherine  communicates Kind to Kids' mission and services to the community at large and facilitates relationships with community partners.

John Bates
LifeSkills Instructor
John Bates teaches children in need vital skills for success in life. He has a breadth of experience from working within Delaware's Department of Services for Children, Youth and Families.
In his role as DFS Program Manager, he was responsible for the statewide foster care program with a 20 million dollar budget – serving nearly 1000 children and over 400 foster families annually. John facilitates Kind to Kids' program services and ensure that we effectively instruct our community's most vulnerable children. He is an advocate for children's causes and is a frequent speaker on issues facing children in foster care.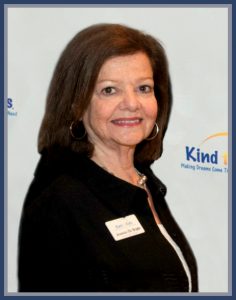 Jeanette DeBright
Project Manager
Jeanette comes to Kind to Kids with nonprofit agency experience and high level management experience in the retail industry. She effectively plans events to raise funds for our vital programs. Jeanette collaborates with area venues to provide wonderful opportunities for foster children and children in poverty, broadening their horizons to the world around them.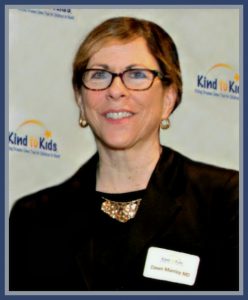 Dawn Manley, MD
Business Development Manager
Dawn is an experienced medical physician and business professional who facilitates the business development of the organization. She informs and implements systems to ensure accountability. Adept at medical and business practices, Dawn provides expertise that enables Kind to Kids to effective serve our community's most vulnerable children.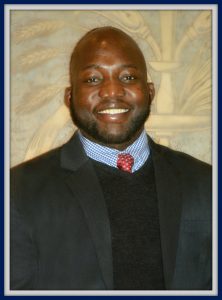 Henry Tucker, MSW
LifeSkills Instructor
Henry is an engaging, effective instructor who educates children in foster care and at-risk youth on vital skills for a bright future. A recent recipient of the Kind to Kids Foundation Rising Star Award, Henry is a shining example of someone who overcame great obstacles to succeed in the world and make a difference. Henry is also a social worker and and an admissions counselor at Rockford Mental Health Center.
Board of Directors
Our board of directors is comprised of esteemed community and corporate leaders. Our board members generously give of their time, provide guidance to the organization, and deliver financial support. Their extensive experience and breadth of skills provide a strong foundation for the organization.
This support enables Kind to Kids Foundation to effectively serve foster children and children in poverty throughout Delaware. We are grateful for their service!
Board Officers

Chairperson – Tom Stevenson
President, Cash Connect
Vice Chairperson – Sherry Dorsey
City Councilwoman
Secretary – Erik Raser-Schramm
Principal, Twelve Seven Group
Treasurer – Scott Burris
Director of HR Consulting, Capital One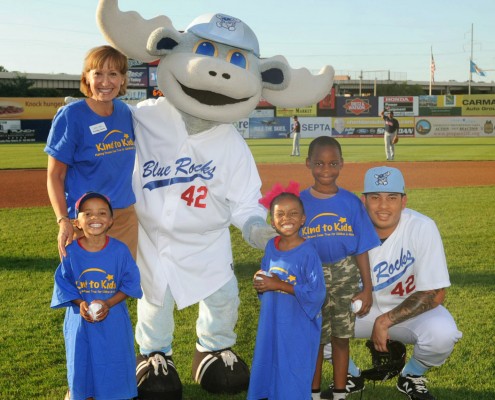 Photo Courtesy of Brad Glazier
Board Members
David Arthur
Assistant Athletic Director, University of Delaware
Sally Gore
Community Activist
Mark Jones, MD
Pulmonologist, Christiana Care
Al Lindh, Esq.
CASA Attorney, Family Court of Delaware
Maria Matos
Executive Director, Latin American Community Center
Maryanne Murray
President and Owner, Griswold Home Care
Thomas Porth
Chief Financial Officer, Corporation Services Company
Maurice Pritchett
President, Pritchett Associates
Laura Lubin Rossi
Managing Director, Corporate Marketing, JPMorgan Chase
Caroline Jones
Founder and President